MAP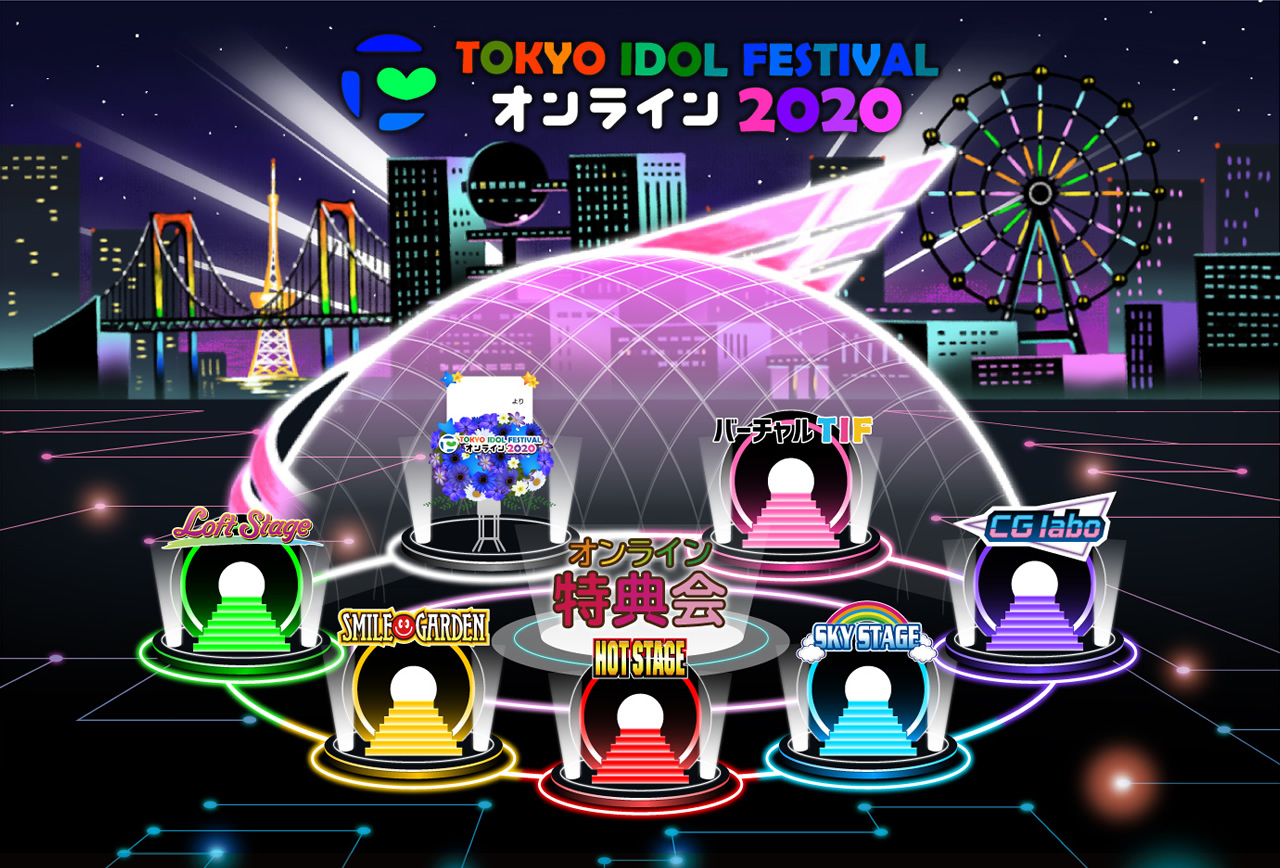 TIF ONLINE 2020 Main Stage.
This is where TIF ONLINE begins!

Odaiba's "Idol Sanctuary" has transcended space and time, and is now available through the world of TIF ONLINE!

Even online, the beloved TIF stages will change with the time of day.

Following the SKY STAGE, you can enjoy the outdoors while watching your favorite idols.

A new stage unique to TIF ONLINE, where fantasies become reality using CG.

VTubers are the main characters in this world. The stage is a virtual reality space.

You can attend post-concert events here.
▼There is even more content available outside of the performances!▼