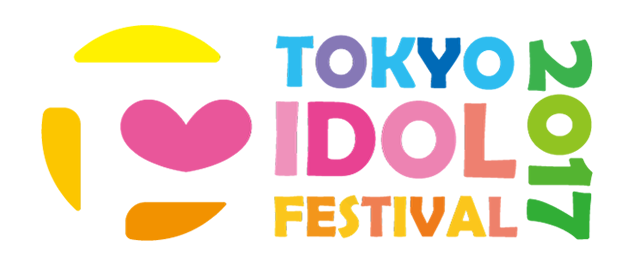 "TOKYO IDOL FESTIVAL (abbr. TIF)", is the world's largest idol festival which is held every summer in Odaiba, Tokyo, and becomes a summer scenario.
2010 marked the year when the phrase 'Idol Sengoku Jidai (Warring States Period)' appeared, and the idol boom redeemed its heat.
It was also the first time in Japan that an idol-specialized large-scale multiple-stage music festival--TOKYO IDOL FESTIVAL 2010 came into being in Shinagawa, Tokyo.
The event was held every year thereafter, with last year's TOKYO IDOL FESTIVAL 2016 being the 7th festival, where the stages were shifted to Odaiba.
This unprecedented 3-day event made a record of attracting more than 70,000 people, from which fact people can probably feel the expansion and growth of the idol scene.
This year, as an initiation for the 8th festival, Rino Sashihara, an active idol and leading figure of the idol scene, assumed her post of chairman for TOKYO IDOL FESTIVAL 2017.
Along with more than 1000 idols who will attend TIF, hopefully she will bring TIF, and eventually the entire idol scene to a climax.
Fascinating popular idols will bring their best performance to this summer's Odaiba. Please be sure to come and check it.
TOKYO IDOL FESTIVAL 2017 Outline
Event title

TOKYO IDOL FESTIVAL 2017

Schedule

August 4th(Fri) 5th(Sat) 6th(Sun), 2017

Venue

Odaiba Aomi Peripheral Area

Organized by

TOKYO IDOL PROJECT
Producer greetings
Thanks to idols, fans and all the stakeholders, TIF can be held this year as well.
Thank you very much.
In this rapidly-changing idol scene, we hope our TIF 2017 could be an event where spectators exclaim "I am excited about idol scene!"
We announced the first round of performers. This time we have not only Rino Sashihara as chairman for TIF 2017, but also a versatile lineup including groups that have been supporting TIF from the first year, groups that appear for the first time this year, and even groups that allow us to make an intimate interview in a TV show.
Telling from the first round of performers, our TIF has its unique lineup, and manifests new possibilities.
Besides, this summer, groups who won the national tournament will also gather in Odaiba from all over Japan.
TIF is such an annual festival for idols and fans.
This year as well, a special idol-centered space will be created for three days in Odaiba this summer.
Please be sure to visit the spot!
TOKYO IDOL FESTIVAL2017 Comprehensive producer
Ryo Kikutake
HISTORY OF TOKYO IDOL FESTIVAL
Organized by: TOKYO IDOL PROJECT